FIST Virtual Reunion was A Blast!
On Saturday, 7 August 2021, Faculty of Information Science and Technology (FIST) and Centre for Alumni (CfA) hosted the first ever Virtual reunion for FIST Alumni. A total of 69 members had revisited MMU through this virtual meet-up. It was a great event moderated by FIST lecturers, Dr. Neo Han Foon and Dr. Leow Meng Chew.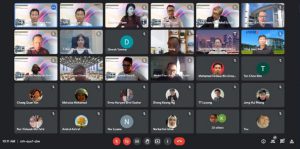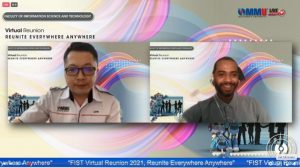 MMU President, YBhg. Prof. Dato' Dr. Mazliham Mohd Su'ud, and the Dean of FIST, Professor Ts Dr. Lau Siong Hoe graced the event with their greetings and welcoming speeches. Renowned alumni, Associate Professor Ts Dr. Afizan bin Azman, Mr. Beh Chor How and Mr. Mohammad Abdallah Khamis gave their thoughts and experiences to motivate others. "Nostalgic quiz" activity using Kahoot brought joy and memorable moments to the participants. Amazing performances dazzled the crowd even though it was merely recorded following strict MCO procedures.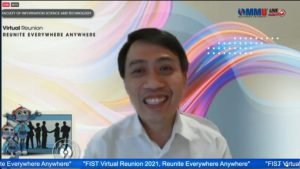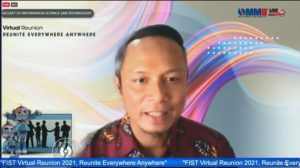 The event brought the FIST Alumni together and hopefully there will be more events providing the alumni the opportunities to come back and reminisce their university years. Many thanks to all the committee members who worked diligently hand in hand to make this event successful. Congratulations to FIST team who managed to captivate their alumni.