On 29 September 2021, Wednesday, an event known as the Week of Immersion and Networking for September intake was conducted. This time around, new students from September intake were involved in a sharing session with a few alumni. It was very lively and memorable for everyone who attended the session.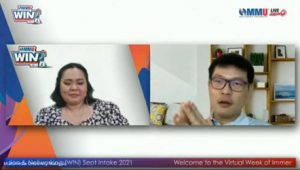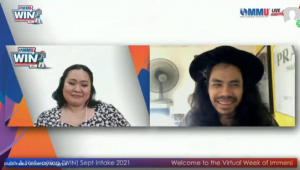 The alumni who were invited were Permata Dunia Adam Bin Zainalabidin (freelance Film Director), FCA 2018, Permata Dunia Jonathan Fun Guolin (Deputy General Manager at Cargill Tropical Palm), FET 2008 and Permata Dunia Hazmi Hamizan Bin Mohd Zaki (Investment Associate at Khazanah), FOM 2020. Their vibes were so welcoming and pleasant during their sharing session.
WIN Sharing had always been very insightful and fun especially for the new students. The sharing session of the alumni might give them useful tips on how to survive in university years even though it was done online. The Centre thanks the alumni for their time and commitment to the programme.