FCM Alumni Reunion 2021
On November 27, 2021, the Faculty of Creative Media (FCM) and the Centre for Alumni (CFA) collaborated to create a successful reunion gathering for FCM alumni using the Discord server platform and live streaming on FCM's official YouTube channel. The main goal of this programme was to strengthen alumni relationships while also having fun.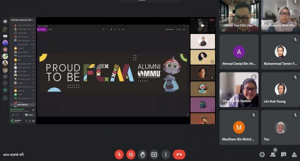 There were a variety of enjoyable activities available, such as the "Mad Hat Challenge," in which participants must photograph themselves wearing any hat and post it on the discord. Prizes were awarded to the winners, as well as for other activities such as the "Nostalgia Quiz," which provided participants with joy and unforgettable moments, followed by subsequent activity sessions such as games, karaoke, networking, and other activities. Congratulations to the FCM team on successfully engaging the alumni.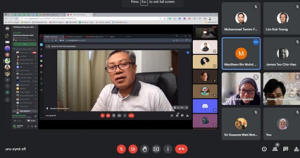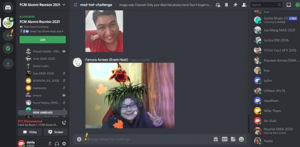 Hopefully, in the future, the university will host more events that bring our alumni together to achieve greatness. Thank you again to all who have joined hands in bringing this event to fruition and an excellent program.