The Centre for Alumni (CFA) organized the second series of Alumni Vibes on Wednesday, May 25, 2022, titled "The Thinking Journey." This second series features Permata Dunia of the Faculty of Management (FOM), Mr. Leo Lourdes, the founder and Managing Director of ThinkLEO Solutions, who was invited to express his views, thoughts, tips, words of wisdom, and some industrial insights. The series was hosted by Ms. Khairunnisa binti Mohd Shafrul, a student of the Faculty of Applied Communication.  It was streamed on Multimedia University's Facebook page and YouTube channel.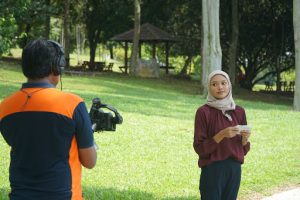 Apa Khabar Permata Dunia is another segment that highlights Permata Dunia updates featuring Ms. Hemalatha Pannir Chelvam, Permata Dunia from Faculty of Management, and Mr. Ahmad Fattah Mohamad, Permata Dunia from Faculty of Engineering,   The Mentor Vibes segment features alumni who offer career advice, while the Yummy Vibes segment features Rumah Makan Cibiuk, which is owned by an alumni. News Vibes is a segment that highlights news about alumni successes and achievements.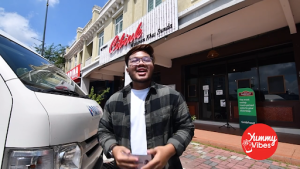 To find out about these recent updates from your MMU alumni, you may watch the full video at https://youtu.be/Oqsx-J-BZEk. It is hoped that it will motivate and improve students' self-esteem because to be the best, you must learn from the best.