A UUM Professor is Among the Top 2% of Scientists Worldwide.
Permata Dunia Prof. Ts. Dr. Norazah Mohd Suki has kept her place as one of the Top 2% of Scientists in the World according to a recent ranking by Stanford University in the United States (USA). For the fourth time in the Single Year, Achievement category and the second time in the Career-Long Achievement category, the professor of marketing and e-business at the Othman Yeop Abdullah Graduate School of Business (OYAGSB) received this honor.
She is now ranked fourth in Malaysia in business and economics after rising more than a thousand spots in the global rankings since last year. With almost 300 publications published to her credit and a SCOPUS h-index of 28, Prof. Ts. Dr. Norazah has a substantial body of work.
Congratulations Prof Ts. Dr. Norazah and keep up the good work!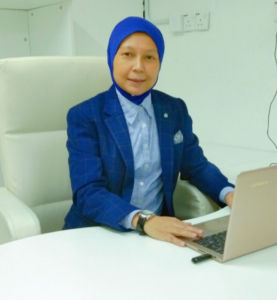 Credit to: NST