Asia Advanced Driving Academy (AADA)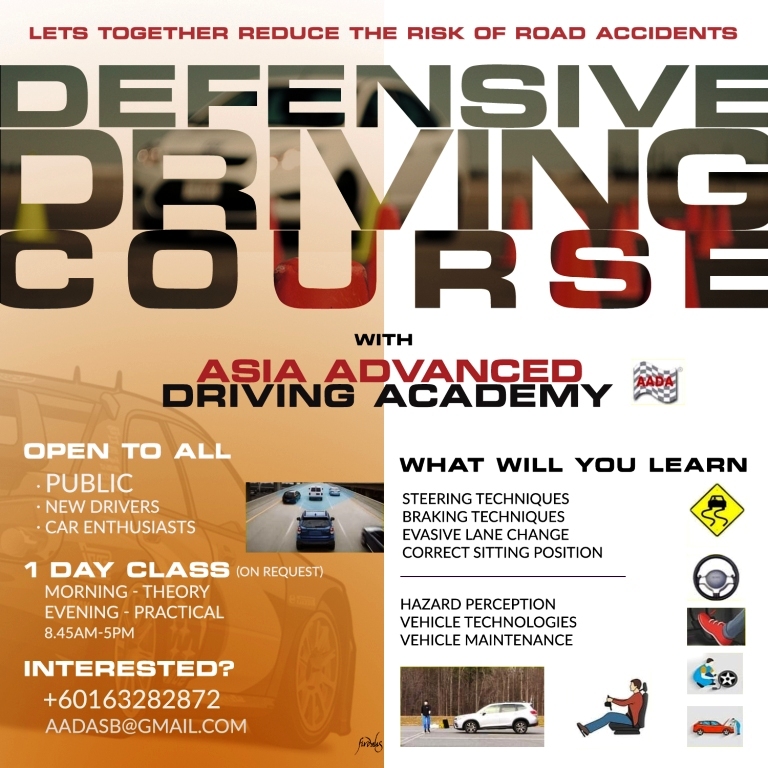 Company Detail: Asia Advanced Driving Academy (AADA) was incorporated in 2004. The company provides a wide range of Driver Development Training for amateur and professional drivers. Training courses are customised to suit the needs of all types of drivers, from everyday driving, to parking skills, defensive driving skills, commentary driving and even training professional racers.

AADA takes pride in our ability to provide affordable driver education services which are comparable in quality to internationally acclaimed programmes. Our reputation thus far is unrivalled when it comes to providing innovative solutions customised for the various industries. Our aim is to become the premier provider of comprehensive driving education services across Asia.

The company was founded by Kenvin Low, who has over 20 years of experience in coaching defensive, advanced, precision and race car drivers.
Promotional: 80 percent of road accidents are because of human error. It is crucial for us to improve our driving skills as cars are becoming more advanced with technologies and safety. Also we want to help educate people to become a better driver to save more lives, money and avoid the unnecessary risk while driving. Everyday we are sharing the road with thousands of people with unpredictable hazards and ways of driving.

The aim of this course is to produce more skill drivers and make the road safer for everyone. This defensive driving course (DDC) could aspire towards all generations young or old to reducing road accidents. Our defensive driving training modules have produced graduates with safest driving records across the region and Asia.