Associate Professor Dr. Low Jing Xiang is a Top Scientist in China
Malaysian born Permata Dunia, Assoc. Prof. Dr. Low Jing Xian has produced a working paper that has been listed as "China's 100 Most Influential Papers" in China.  The announcement was made by China's Ministry of Science and Technology, in recognition for his innovative work on solar energy.
Dr. Low is a graduate of Bachelor of Engineering (Honours) Electronics majoring in Nanotechnology from the Faculty of Engineering, Class of 2012 and now is currently working as an Associate Professor in the University of Science and Technology of China.
May he continue to make Malaysia proud!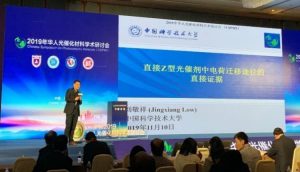 Read more at https://www.thestar.com.my/news/nation/2021/01/25/malaysian-scientist-recognised-for-work-on-solar-energy