Boboiboy The Movie 2: Award Winner
BOBOIBOY THE MOVIE 2 made headlines again!  When three well-known Malaysian newspapers highlighted the latest achievements of Boboiboy The Movie 2 (BBTM 2), it is expected that congratulations are in order for our Permata Dunia, MMU GEMS, Mr Mohd. Nizam bin Abdul Razak for BBTM 2 string of successes.  Mr Nizam graduated in Bachelor of Multimedia (Honours) (Film and Animation) from the Faculty of Creative Multimedia, Class of 2005.
On 18 June 2020, BBTM 2 was featured in The Star newspaper as the winner for two awards for Best Photo/Poster and Best Trailer/Teaser in Russia's annual Laurus Film Festival. The same newspaper also reported that BBTM 2 has been selected as one of the finalists in not one, but two international film festivals for two different nominations. One nomination is for Best 3D Animation in New York Animation Film Awards (NYAFA), and the other is for Best Animated Film in Florence Film Awards (FFA) festival which is reportedly going to take place in Italy. We will constantly pray for BBTM2 victories abroad!
It was highlighted in two prominent newspapers, New Straits Times and Berita Harian, dated 16 June, 2020 and 17 June, 2020 respectively that BBTM 2 has been nominated for Best 3D Animation in NYAFA. This prestigious film festival is scheduled to take place in New York on 1 July, 2020.
BBTM 2 has constantly, and consistently made headlines prior to this. It ranks fourth in the list of highest-grossing local film of all time in Malaysia with a total box office collection of close to RM30 million after only 26 days in the cinemas.
The founder, who set up an animation company named Animonsta Studios, created a popular superhero character Boboiboy which originally started as a TV series but now has become a nation box-office movies.
Malaysia is definitely blessed to have such high-spirited, admirable Mr Mohd. Nizam bin Abdul Razak. MMU as his alma mater is definitely thrilled and shares the joy of his triumphs.
Our Permata Dunia has certainly demonstrated that anything is possible and may he continue reaching for the stars!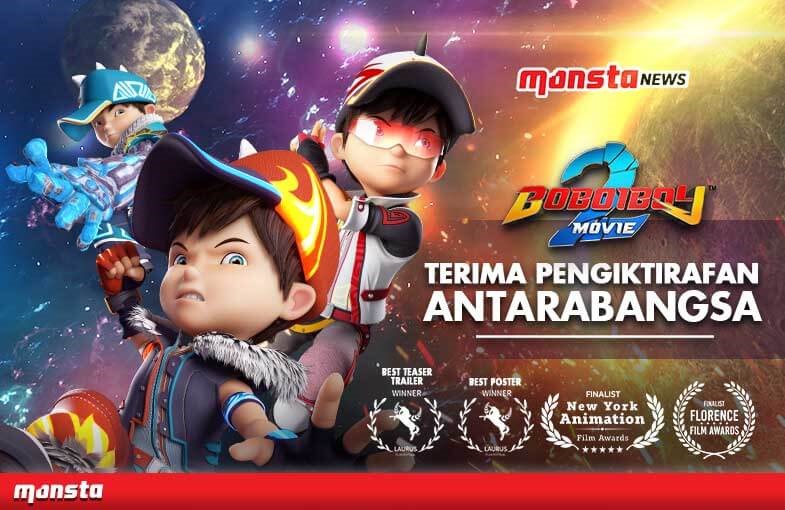 Photo from MonstaNews