Legal Talk Series: Ask A Lawyer: Domestic Violence and Children
Centre for Alumni proudly presents another session of Legal Talk Mini Series on 7 July 2021. Permata Dunia Dr. Nithiya Thiahhan, an alumna of Faculty of Law (FOL) class of 2009, who is currently a lawyer and the President of Humanitarian and Welfare Association made her second appearance in the third Legal Talk Mini Series.  She is very passionate to educate and raise awareness on the concerning topic.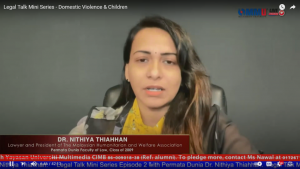 The topic discussed was about 'Domestic Violence and Children'. The idea of this talk is to alert people about the rising rate of domestic violence during this pandemic. There were many interesting questions asked by the audiences during the session. As a lawyer, she stated many facts regarding the topic which were extremely valuable information to open our eyes to what is going on out there.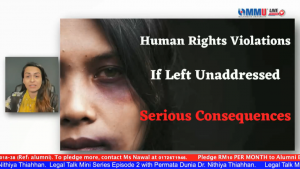 Faculty of Law is lucky to have Dr. Nithiya as one of their alumni. She definitely lives up to her status as the president of one of many humanitarian associations and an experienced lawyer. May her passion in helping humanity inspires many others out there.