Pelempunk by Permata Dunia Haizeel
Permata Dunia Haizeel Hashnan or popularly known as Haizeel is an aspiring artist and full time animator who were recently featured in Vulcan Post Website because of his creative NFT art called Pelempunk. Haizeel, who is a Permata Dunia of Faculty of Creative Multimedia (FCM) 2013 is not a stranger in arts and animation. The Pelempunk art first started as a joke but somehow his art managed to be sold to the people who love collecting NFT art and he managed to collect 19.72BNB equivalent to RM28,000.
Haizeel also collaborates with big NFT players that have big reputations in the NFT world such as CatVerses, Rich Cats Nation and also BadApe. Congratulations Haizeel and keep on producing great NFT art.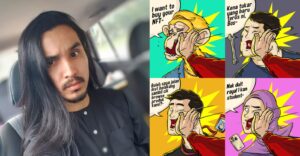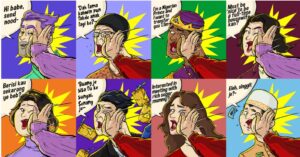 Credit: Vulcan Post