PLUS SOLAR IN THE NEWS
Mr. Ko Chuan Zhen, co-founder and CEO of Plus Solar shared his insights on renewable energy in the Edge newspaper dated October 26, 2020 and Bernama news dated October 28, 2020.
Mr. Ko is MMU Permata Dunia class of 2008 who obtained his degree in Bachelor of Engineering (Honours) Electrical from the Faculty of Engineering.
In the Edge, Mr. Ko talks about Source, Plus Solar energy performance management system that helps companies to analyse and measure their energy utilities. Bernama also highlighted Mr. Ko as a champion in renewable energy in Malaysia. He promotes a cohesive renewable energy ecosystem. He emphasized that "energy transition for Malaysia to clean RE (renewable energy) from the so-called 'dirty energy' of fossil fuel would shape up and speed up if the 12th Malaysia Plan included specific executable strategies".
As the world is moving towards more renewable resources, Mr.Ko and his team would certainly help to promote a better environment for our future.  All the best PermataDunia!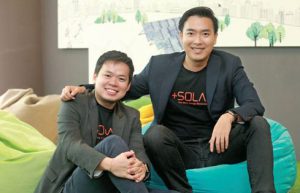 Source: https://www.theedgemarkets.com/article/green-tech-saving-source  &
https://bernama.com/en/news.php?id=1894474