During the Week of Immersion and Networking (WIN), Mr. Chan Teik Quan and Mr. Sanjey Kumar, alumni from the Faculty of Cinematic Arts (FCA) and Faculty of Business (FOB) respectively, managed to create stronger bonds with the new intake. As part of the orientation programme for July freshies, alumni were invited to connect with the new students to share their personal opinion and advices in having the best learning time in MMU.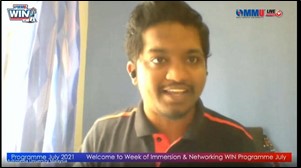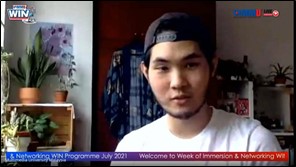 It was a sharing event that focused on issues faced in university which the students were enthusiastic to know. The event was also hosted by an alumna, Ms. Atikah Mohd. Zulkiflie and they managed to cover the faculty's basic information and continued to entertain the newcomers with various experiences and memories.
There is no better way to know about MMU if it is not from the students and staff. It was a great opportunity for the students to know about the university deeply and also have a good relationship with their alumni that will surely be a great reference in achieving the best study experience at MMU.