An event to gather alumni from local and international regions was conducted on 9 October 2021.  The event was graced by the Chancellor of MMU, YABhg. Tun Dato' Seri Zaki himself, and was also attended by the President of MMU, Deans, and Deputy Deans of all faculties.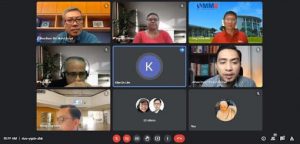 The Chancellor had a chat with the alumni, asking them about their whereabouts and encouraging them to fulfill their responsibility in giving back to their alma mater for the benefits of the students and future generations. The event is held to improve the networking between the alumni and university communities particularly with the faculties.   Many came forward voicing out their aspirations towards MMU and how they can volunteer more for stronger alumni engagements.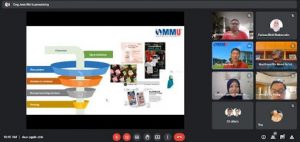 On behalf of the university, the Centre for Alumni would like to thank the alumni for taking their time out of their busy schedule to network with the university. To those who attended the event – stay in touch!