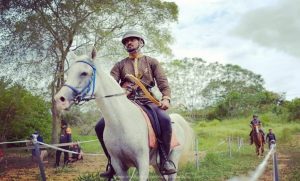 Congratulations Permata Dunia Rubentheran A/L Sivagurunathan, for holding the Malaysia Book of Record's first Indian horseback archer. He received the award on 16 November 2021. Mr. Rubentheran graduated from the Faculty of Engineering and Technology (FET) in 2017 with a Bachelor of Engineering (Honours) Mechanical.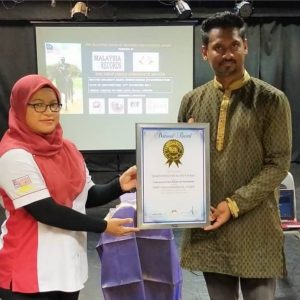 Rubentheran had no intention of becoming a horseback rider, but after being turned down for a job, he tried his hand at horseback archery. As soon as he realized he had the skills, he decided to join Liga Memanah Kuda Malaysia in order to compete internationally the next year.
We may learn from Rubentheran's stories to never stop striving and challenge oneself, since success is only for those who strove. Last but not least, keep up the good work and may you achieve much more success and shatter even more records.
Photo Credit: Rubentheran A/L Sivagurunathan (rubenwarrior_)