Permata Dunia Ms. Tan Chui Mui, an alumna from the Faculty of Creative Multimedia, received an astonishing award at Shanghai Film Festival in China for her short film titled "Barbarian Invasion". Ms.  Tan graduated in 2002 with a Bachelor of Multimedia (Honours) (Film and Animation) from the Faculty of Creative Multimedia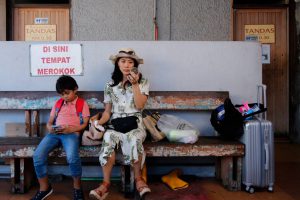 She emerged as the winner of the Jury Grand Prix at Shanghai Film Festival in China. Shanghai International Film Festival (SIFF) is "China's biggest film festival" according to Hollywood Reporter. Other than Tokyo International Film Festival, the SIFF is recorded to be the second biggest film festival in Asia.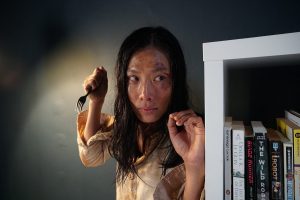 This is a major achievement not just for Ms. Tan Chui Mui herself but also Malaysia, which is cheering for her victory. She acted as Moon Lee and directed the film herself. The short film is about a female character, Moon Lee who had chosen to take up to an offer of a life time to come back as the lead of a stunts martial arts film. It is a story full of passion and drama which won the hearts of the jury with them leaving the statement that "The film took a genre that is familiar to us all and turned it on its tail." and "The handling of pace is pitch perfect, as it continues to subvert and surprise at each turn," they added.
Congratulations for the achievement even if she could not receive it directly in China during the award ceremony. Hoping that in the future, more Permata Dunia of Multimedia University will be outstanding in the new digital future.
Photo credit and read more from: https://www.scmp.com/lifestyle/entertainment/article/3138982/award-winning-movie-barbarian-invasion-heralds-malaysian